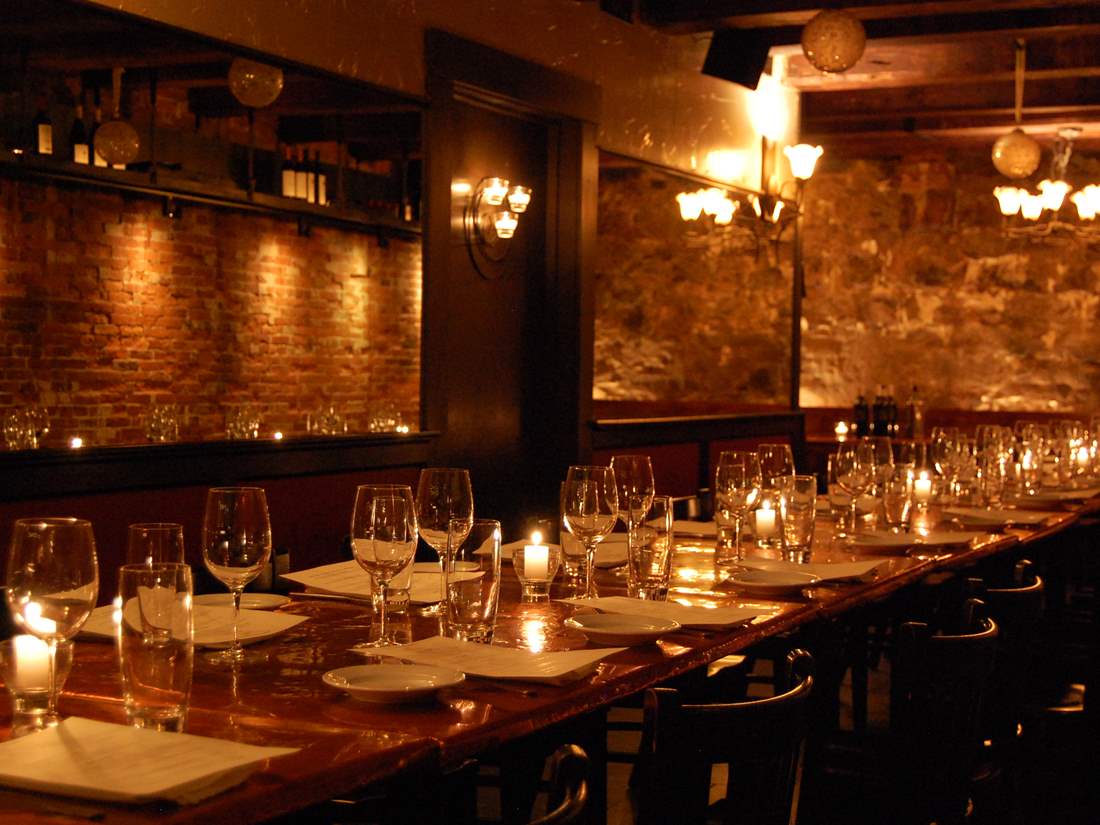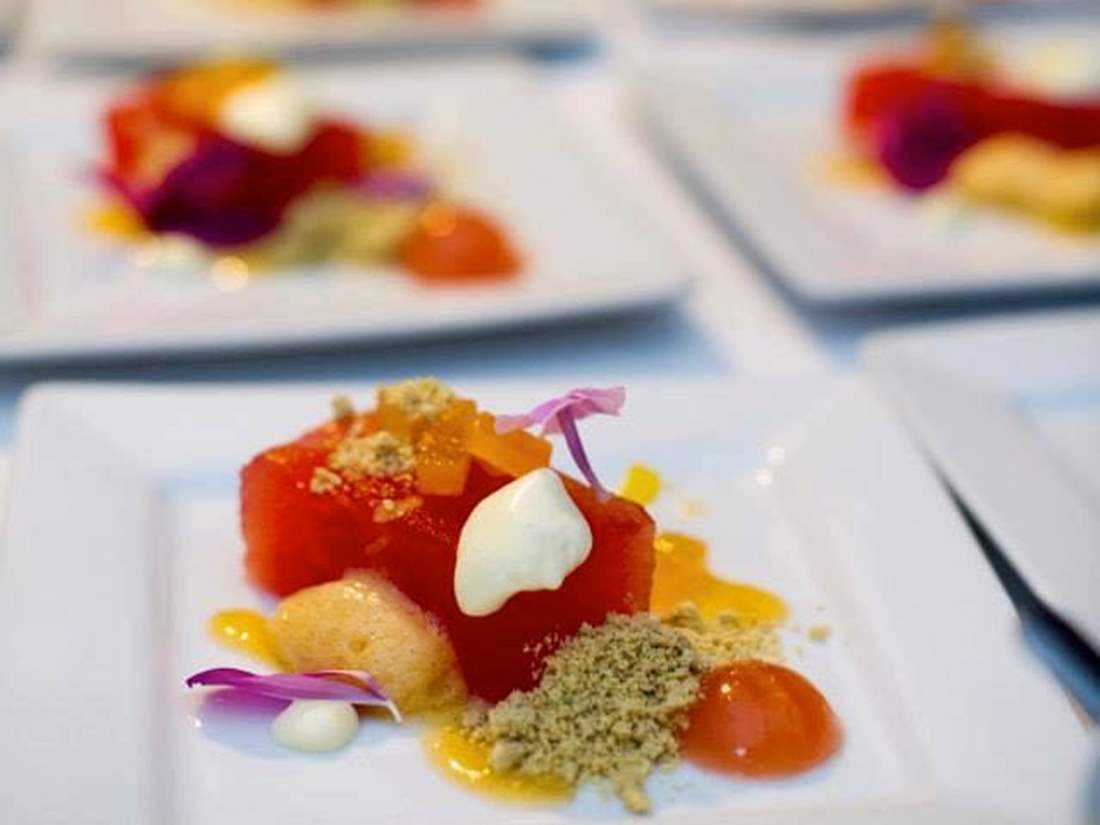 The Black Trumpet downstairs dining room is available for social or corporate events seating up to 34 people, Sunday through Friday nights. We also host private luncheons in our upstairs room for up to 15 people. The entire restaurant seats up to 55 people and is available any night, including Saturdays.
The historic character and beauty of the room, along with unparalleled food and service, makes a truly memorable evening. Rehearsal dinners, small weddings, family gatherings, business luncheons, holiday parties, and social or working business dinners all work extremely well at Black Trumpet.
Black Trumpet is also available to cater off-site for special events. While we specialize in outdoor and farm settings, we are able to accomodate a wide range of venues.
For information about on- or off-site events or a sample menu, please contact Monica Briselden at 603.431.0887 or email info@blacktrumpetbistro.com
Beer and Game Dinner on Wednesday, February 26, 2020
Annual Beer and Game Dinner
Save the Date! On Wednesday, December 4th Black Trumpet will proudly present our ninth Women of the World Dinner, celebrating the cuisine of Cambodia. Our guest chef, Kanha Tieng, and her mother Samonn will take over the Black Trumpet kitchen for the day to bring the unique balance of spice and flavor represented in Cambodian cuisine to downtown Portsmouth.

Kanha is a longtime Portsmouth resident with a deep attachment to her native Cambodian culture and cuisine. She describes her mother's sacrifices to build a life in this country with equal parts awe and pride, saying that she arrived in America with "two articles of clothing and nothing else," adding that "food is what keeps all of us connected to our culture." These are the types of stories we hope you will join us to celebrate.

The Women of the World series was created to highlight women in our community who cook from their native culture. We believe that a greater diversity of cultures, ideas, and flavors strengthens and enriches our community, and our Women of the World have certainly proven that to be the case!

The Cambodian menu will be the only menu offered on December 4th, so bring your friends and family to share in this one-of-a-kind experience! A menu will be posted soon, so stay tuned to our social media for details. Everything on the menu will be available a la carte. Meanwhile, why not book a table by calling 603-431-0887? We look forward to hosting you soon.

"We live off of flavors of the story, not recipes." -- Kanha Tieng
Etrusca and Gamba Wine Dinner Featuring winemakers Gus and Paulette Gamba. November 21, 2019
Etrusca and Gamba Wine Dinner
Featuring winemakers Gus and Paulette Gamba
November 21, 2019 @ 6pm
$90 per person
On Thursday, November 21, Black Trumpet will proudly welcome winemakers Gus and Paulette Gamba and their beautiful wines from Russian River. From their organic and dry-farmed Etruscan chardonnay to the single estate old vine Zinfandel, these cozy, luscious wines are perfect for the onset of winter.

The Gambas are well known in Russian River Valley for creating graceful yet expressive wines from terroir where Italian immigrants planted grapes over a hundred years ago. The menu will feature five courses paired with wines from their two labels, Etrusca and Gamba, including Centurion, a dessert wine that is brand new to the state of New Hampshire.

The dining room will fill up quickly with reservations for this dinner, so we suggest that you make your plans soon and call 603-431-0887 to book your seats.

Thank you for your interest in our ongoing series of wine dinners. Please be sure to give us your email address if you do not already get our event emails! We hope to see you on the 21st!